Evolutionary Physiology
The research interest of our group is in trying to understand the ways in which animals are physiologically organized depending on the environment in which they live. We focus on three physiological systems: i) reproduction, ii) endocrine control mechanisms, and iii) the circadian system. To study physiological adaptations, we compare bird populations across latitudes, both intraspecifically (using great tit, Parus major, populations across Europe) and interspecifically (temperate versus tropical birds). The research integrates physiology, ecology and evolution and is aimed at a functional understanding of short- and long-term animal-environment interactions.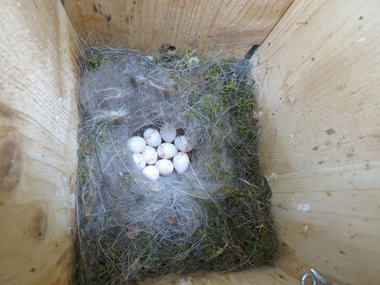 The substances that great tit females put into their eggs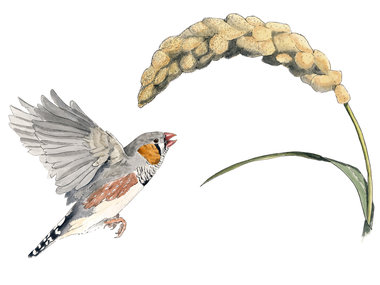 Stress hormones increase during high energy expenditure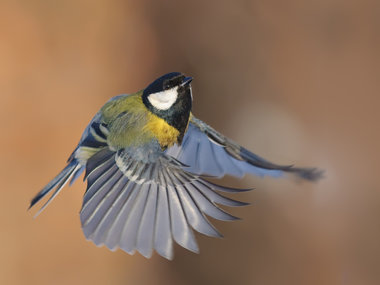 Great tits detox at the expense of a lower life expectancy
Telomere attrition: Metabolic regulation and signaling function?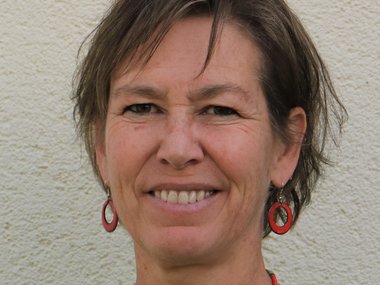 Award for research group leader Michaela Hau
Research group leader Michaela Hau gave this year's Howard Bern Lecture at the annual meeting of the Society of Integrative and Comparative Biology (SICB). This is a special award for scientists who have done significant research in the field of comparative endocrinology. Michaela Hau is honored for her research on free-living great tits, in which she measures stress hormones (corticosteroids) in response to environmental inputs, and the resultant effects on traits such as reproductive success, metabolic rate, behavior, and flight performance. Her research ultimately aims to evaluate how fast physiological systems can evolve.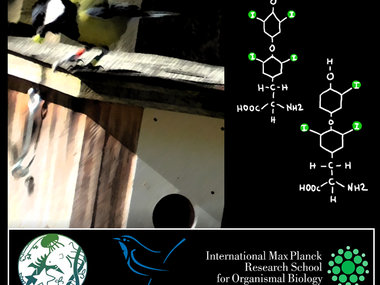 Do thyroid hormones help birds to adjust to changes in environmental conditions?
Thyroid hormones are essential for maintaining homeostasis, as well as adjusting metabolic rate and thermoregulation in vertebrates exposed to variations in environmental conditions. This project will test the hypothesis that average concentrations of thyroid hormones as well as their plastic up- or downregulation during energetically challenging situations determines individual fitness. Kasja Malkoc received funding by the IMPRS (International Max Planck Research School), DO-G (Deutsche Ornithologen-Gesellschaft) and SICB (Society for Integrative and Comparative Biology), to study thyroid hormones in great tits (Parus major) in laboratory and field conditions.''