Prestigious awards for former Research Group Leaders

Amparo Acker-Palmer (Frankfurt) receives an ERC Advanced Grant and Frank Bradke (Bonn) the Leibniz Prize of the German Research Council
Both awards of 2.5 million Euros each aim to support the outstanding research of these distinguished scientists. The Max Planck Institute of Neurobiology congratulates the two alumni of the institute on the recognition of their scientific achievements.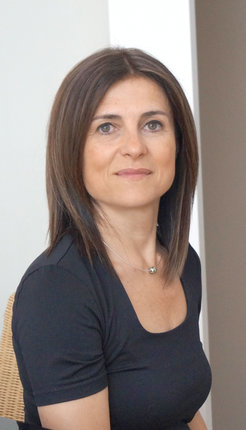 It has long been known that neuronal and vascular pathways take similar routes during development and run in parallel. Discoveries over the last decade revealed that the growth of neuronal and vascular networks is controlled and coordinated by the same molecules. The biologist Amparo Acker-Palmer has pioneered this research area. To continue her groundbreaking work on the communication between neurons and blood vessels during the development and function of the brain, she received an Advanced Grant of the European Research Council (ERC). The findings of these studies are likely to further advance our understanding of neurological and psychiatric illnesses.
Amparo Acker-Palmer was leader of the independent research group "Signal transduction" at the Max Planck Institute of Neurobiology between 2001 and 2008. Since 2008, she is professor at the Goethe University in Frankfurt/Main and since 2014 a fellow at the MPI for Brain Research.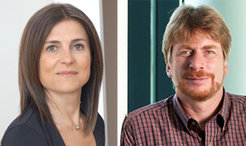 The biochemist Frank Bradke receives the Leibniz Prize 2016 for his groundbreaking research in the field of regenerative neurobiology. Frank Bradke's research focuses on the abilities of axons to grow. This process plays a central role in spinal cord injuries: the inability of axons to regenerate may result in long-lasting paralysis. Frank Bradke investigates how axons might be stimulated to regenerate. The work is important not only for basic research but also has significant implications for future therapies.
Frank Bradke was leader of the independent research group "Axonal Growth and Regeneration" at the Max Planck Institute of Neurobiology between 2003 and 2011. Since 2011, he works at the German Center for Neurodegenerative Diseases (DZNE) in Bonn and is professor at the University of Bonn.