Conference Presentation II: Refresher Course
Conference Presentation II: Refresher Course
CANCELED

Datum:

30.11.2017

Vortragende(r):

Julie Stearns

Ort:

Seewiesen

Raum:

Seminar Room House 4

Gastgeber:

IMPRS for Organismal Biology

Kontakt:

mhieber@orn.mpg.de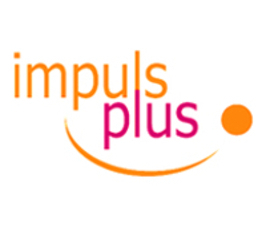 This workshop targets PhD students and Post-doctoral fellows who have taken Conference Presentation part I, and who wish to further improve their presentation skills and focus in particular on the context of conferences.
OBJECTIVE: This is an activity-based training is led by a theatre professional whose expertise is in helping the speaker effectively communicate the importance and relevance of the work and the core message in the talk. This course aims to focus on further development and special focus of key communication skills in the context of conferences.
DESCRIPTION: This one-day course provides a limited number of participants who have already taken the workshop "Conference Presentation", the opportunity to deliver a typical conference presentation and focus on the key aspects of conference presentation challenges. Attention will also be given to structural elements and language dynamics for improving overall speech and communication. The session will also include dealing with question and answer sessions as well as other peripheral details involved in the overall conference experience.
CONTENTS IN BRIEF:
Engaging the audience in one's talk
Affirming the strengths and individual style of the speaker
Improving body language
Effectively promoting oneself
Develop strong tactics for effective communication
Dealing with challenging Q&A sessions.
METHODS:
Voice and body techniques
Partner work/role-play
Language practice and analysis
Trainer PPT input
Improvisation, videotaping and feedback
Tailored training for individual participants needs.
Julie Stearns is a lecturer at the University of Duisburg-Essen and Folkwang University of the Arts and has been working for the Impulsplus team of qualified and dynamic trainers since 2011. Julie also works as a professional actress and director and produces theater and performance projects with international cooperation partners. She has several years of experience in teaching presentation skills, as well as voice and body training, self-marketing skills and performance skills. Julie offers workshops in the following subjects: "Scientific and Conference Presentation", "Self-Marketing Skills", "Storytelling Techniques for Scientists", "Voice and Body Training", "Fielding Questions: Preparing Your Audience for Discussion", "Quick on Your Feet: Spontaneous Speaking Practice" and "One to One Training: Tailored Training for Individuals".