Writing Lab for Research Articles
Writing Lab for Research Articles
Beginn:

16.01.2017

Ende:

20.01.2017

Vortragende(r):

Dr. Brian Cusack + Dr. Adam Wilkins

Science Craft

Ort:

Harnack Haus Berlin

Gastgeber:

IMPRS for Organismal Biology

Kontakt:

mhieber@orn.mpg.de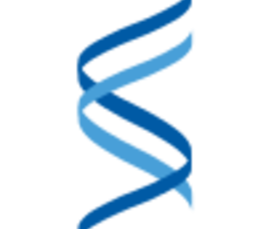 This writing event is a unique opportunity for young researchers who have already been taught the principles of scientific writing to put those principles to work in a stimulating and supportive writing atmosphere. During the writing lab you will develop the text of a research article with the aim of having a first draft in hand by the end of the week. You will receive guidance from two writing mentors who are native English speaking biologists, benefiting from their extensive experience in research, writing, journal editing and teaching. In addition, you will work together with a writing partner thus ensuring that you remain motivated and productive throughout the week.
A morning class of 1-2 hours will prime each day's writing activities by reminding participants of the do's and don'ts when writing each section of a research article with the IMRaD format (Introduction, Materials & Methods, Results, and Discussion plus Abstract and Title). This will be followed by structured writing exercises and one-to-one feedback sessions with assigned mentors and writing partners. Completing a first draft by the end of the week is an ambitious but achievable aim. This task is made realistic by dividing it into several intermediate steps, each corresponding to a single IMRaD section. These steps come with strict deadlines thus maintaining writing momentum throughout the week. By the end of the week you will be significantly closer to having an article that can be submitted for publication.
Preparation and requirements
All participants should have already attended Science Craft's two-day workshop on Scientific Writing or an equivalent introductory writing course. Ideally, you should also have gathered sufficient results to form the basis of a research article with a clear narrative and "take home message" in mind. If you are not yet at this point then you should, as a minimum, have a completely analysed dataset in hand to use as a starting point for your writing. In advance of the writing lab, all participants should submit an abstract (max 250 words) as well as some additional material related to your planned research article. We strongly encourage you to keep a "lab book" detailing your experimental work in the months preceding the writing lab. The lab book should explain why each of your experiments was performed and contain a brief outline of experimental procedures as well as a concise statement of each result.
Participants
The writing lab is intended for 10 participants and will be led by two writing mentors: Dr. Adam Wilkins and Dr Brian Cusack. Adam holds a PhD in Genetics and was editor of Bioessays for nearly 20 years. He is currently an editor for the journal Genetics. Adam has published extensively in the fields of molecular, developmental and evolutionary biology. Adam has taught courses on Scientific Writing at a range of research institutes for the past 9 years. Brian holds a Ph.D. in Genetics and has performed postdoctoral research in the field of evolutionary genetics. He is the first author of several research articles published in top-tier journals and has been an instructor of Science Craft's Scientific Writing workshop since 2012.