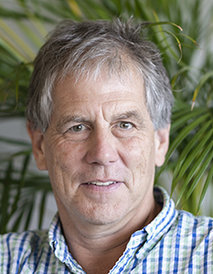 Director
Managing Director
Synapses - Circuits - Plasticity
Curriculum Vitae
Born 9. Januar 1960 in Berkeley, USA.
Physics Degree at Eberhard-Karls Universität Tübingen (1984).
PhD in Neurobiology, Max Planck Institute for Biological Cybernetics, Tübingen (1988).
Postdoc with Amiram Grinvald and Torsten Wiesel, Rockefeller University, New York (1989/90).
Research Assistant with Wolf Singer, Max Planck Institute for Brain Research, Frankfurt (1991/1992).
Independent Group Leader, Max Planck Institute of Psychiatry, Martinsried (1993-1998).
Director, Max Planck Institute of Neurobiology, Martinsried (since 1998).
Professor at the Ludwig Maximilians University München (since 2002).
Governor, Wellcome Trust, London, UK (2014-2021).

Adjunct Professor at the Norwegian University of Science and Technology (NTNU), Trondheim Norway (since 2014).
Scientific Advisor, Chan Zuckerberg Advisor, San Francisco, USA (since 2016).
Honors and awards
Member of the Academia Europaea (since 2003).
Ernst Jung Prize for Medicine (2004).
Member of EMBO (since 2006).
Member of the German Academy of Sciences Leopoldina (since 2010).
Member of the National Academy of Sciences (NAS) (since 2020).