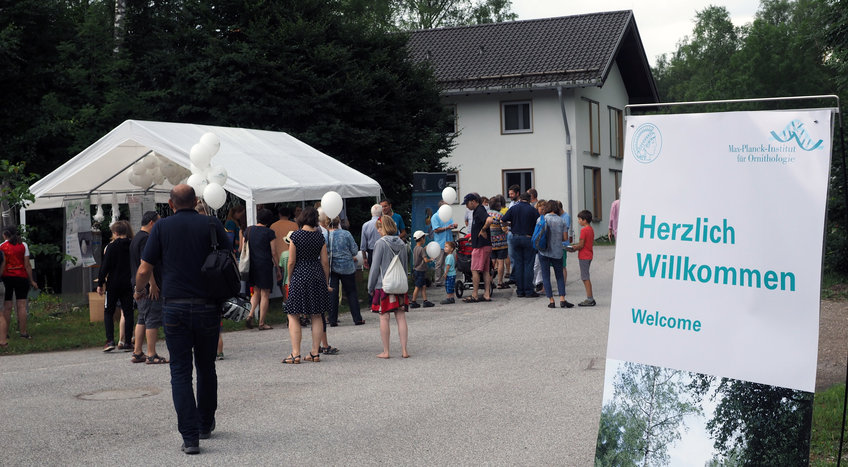 Guided tours at the location Seewiesen
The Max Planck Institute for Biological Intelligence in Seewiesen offers the opportunity for guided tours (prior reservation) to get insight into our researchers' work. The programme includes presentations of ongoing projects of the researchers of the institute. You can also learn about the history of the research location Seewiesen.
The next guided tours on the campus is planned for October, 4th, 2023, from 4-7 p.m. (in German). Please register in case you are interested: communications@bi.mpg.de
Other public events are announced on our events overview page.