Grand Challenges in "EVOLUTIONARY ECOLOGY OF INDIVIDUAL DIFFERENCES" Symposium
Grand Challenges Symposium
Beginn:

13.10.2016

Ende:

14.10.2016

Ort:

University of Konstanz

Raum:

A701

Gastgeber:

IMPRS for Organismal Biology

Kontakt:

mhieber@orn.mpg.de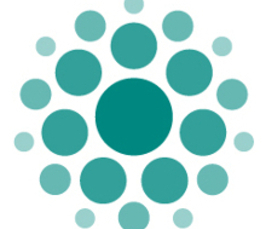 Our annual Grand Challenges Symposia focus each year on a specific area of interest in the wide range of topics from animal behavior, ecology, and evolution to physiology and neuro­biology, suggested by the PhD candidates of our IMPRS. The symposia consist of a series of talks by guest speakers, faculty and students of our program and represent the inaugural event for the latest student cohort.
This year, our Grand Challenges Symposium focuses on the Evolutionary Ecology of Individual Differences. We proudly present the following talks:
THURSDAY, 13.10.16

13:45-14:00    Mark van Kleunen (U KN): Welcome address
14:00-15:00    Lucy Aplin (U Oxford): Cultured birds? Social networks and foraging traditions in parids.
15:00-15:40    Coffee (level A5)
15:40-16:00    Alfredo Sánchez Tójar (MPIO): Fitness consequences of individual dominance status in a passerine.
16:00-17:00    Clemens Küpper (U Graz / MPIO): Of fighting residents, emancipated females and sneaky transvestites: mating and parental care strategies in shorebirds.
18:00-20:00    Social Event & Conference Dinner (MPIO seminar room, Möggingen)
20:00-20:10    Mark van Kleunen (U KN): Best student paper award
20:10-20:30    Presentations of the best student papers
FRIDAY, 14.10.16

09:30-10:30    Jonathan Pruitt (U California, Santa Barbara): Keystone Individuals in Spider Societies: Some Pros and Cons. 
10:30-11:10    Coffee (level A5)
11:10-12:10    Alex Jordan (MPIO / U KN): Mechanisms of socially induced variation in individual behaviour.
12:10-12:30    Vivek Sridhar (MPIO / U KN): Modelling individual differences in a collective context.
12:30-13:45    Lunch (Mensa)
13:45-14:45    Pierre-Olivier Montiglio (McGill University): The role of individual behavioral variation in sexual selection: the case of water striders (Aquarius remigis).
14:45-15:05    Eli Jax (MPIO / U KN): Expression profiling of whole blood as a means of detecting an immune response in the mallard.
15:05-15:45    Coffee (level A5)
15:45-16:45    Damien Farine (MPIO): question and answer panel with the plenary speakers (PhD candidates only)